Farmer's Apprentice with Artisan Cheesemaking and Tasting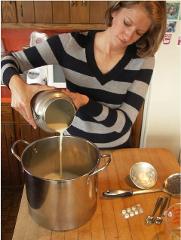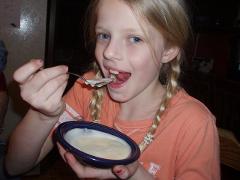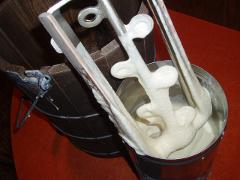 Duration: 120 Minutes (approx.)
Product code: PMRPNF
The Artisan Cheesemaking and Tasting is available before the Farmer's Apprentice tour.

During this workshop, participants join an instructor at the farmhouse to learn how to make queso blanco, a simple, white soft cheese. Participants work in small groups to perform each step of the cheesemaking process: learning about basic components and equipment, heating the milk and watching the transformation of milk into curds and whey, draining the curd in a cheesecloth, and sampling their own batch at the end of the workshop. Participants learn about the difference between soft and hard cheeses, and play "cheese jeopardy" while waiting for the milk to heat.

What's Included:
A delicious experience to go along with the Farmer's Apprentice tour

Cheesemaking class (approx. 60 min)
Sample of your own freshly-made artisan soft cheese
Farmer's Apprentice

The farmer's apprentice gets hands-on experience during the guided tour of a working farm. Milk a cow, bottle feed baby calves, venture inside the chicken coop, and tour the barns. When tours include 10+ participants, a 15-min wagon ride will also be included.
What's Included:

Farm tour
Experiential learning for participants of all ages
Wagon ride (weather-dependent, for tours with 10+ participants)
What to Bring (for the Farmer's Apprentice tour):
Sneakers, boots, or other closed-toe shoes with good traction
Sweater
Sunscreen
Camera