Eighth Beef Package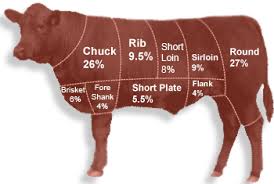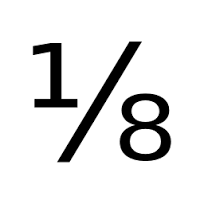 Contents

Below are the retail cuts provided in an Eighth, our most popular package.


Quarter Package (~2% discount from the cost of an Eighth): multiply by two the amounts listed below.


Half (~4% discount): multiply by four.


Whole (~6% discount): multiply by eight.
Chuck
Round

Loin

Hamburger & Special Processing
22 lbs. Ground Beef (1 lb. packs)

2 Beef Cube Packages (for soup or roasts)
Rib
4 Ribeye Steaks (aka Delmonico)
Extras (1 of the following typically included)
Total Cost (due at pick-up / delivery of beef)
Eighth - $350
Quarter - $683 (2.5% discount from cost of Eighth)
Half - $1330 (5% discount)
Whole - $2520 (10% discount)
*The discounts for ordering multiple Eighths will be applied by Patrick on the back end. You won't see them in the order confirmation email, but rest assured that if you ordered a Quarter, Half, or Whole you won't need to pay the full price of $350 per Eighth.
There are two ways to get your beef.
(i) Delivery to DC or Philadephia: Patrick will arrange the logistics with you. There is an additional delivery cost of $25 per Eighth.
(ii) Farm-gate customers: Pickup at the farm Monday through Saturday, by appointment. Get a free tour of the farm. Patrick will let you know when your order is ready for pick-up.